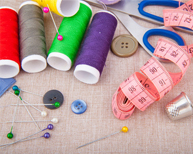 Tired of searching for a tailor who understands your needs AND does exceptional work?
Look No Further!
One Price Dry Cleaners now offers Alterations, Seam Work, Sewing, Hemming, Preservation and Much, Much More!
One Price Dry Cleaning in Bonita Springs NEW expert alteration services include both men and women garments. Everything from hems in skirts or slacks to repairs of small tears or seam work, One Price Dry Cleaners experienced tailors will make durable yet discreet alterations.
Our team of experts have 15+ years of tailoring experience and are excited to serve the Bonita Springs Florida area! With 6 Locations to choose from, One Price Dry Cleaning is the EASIEST and MOST AFFORDABLE place to service all your tailoring needs.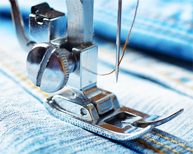 Overview of Services
Alterations for Both Men's and Women's Garments:
Our Bonita Springs Dry Cleaners is staffed with tailor, seamstress, and fitter that are skilled in altering men's, women's, and children's clothing.
Standard Alterations:
Alterations can make the difference between a garment looking acceptable and one that FLATTERS your figure and MAKES YOU STAND OUT! Our fitters and tailors have extensive knowledge AND expertise in altering shirts, pants, dresses, skirts, jackets, suits, and outerwear. Our team at One Price Dry Cleaners produces high quality work and in a timely fashion – No more waiting weeks and weeks for standard alterations!
Shirts button replacement FREE with any purchase
Zipper replacement
Pants/Denim button replacement
Leg length
Jacket sleeve length (non-working buttons & unlined)
Sleeve length (working buttons & lined)
Bottoms length
Hemming Dresses/Skirts/Shorts
Relining coats/jackets
Reducing shirt shoulders
Jacket sleeve length (non-working buttons & lined)
Bringing in or opening up coats/jackets
Bringing in or opening up pants/slacks/denims
Tapering pant legs
Shortening shirt sleeves
Tapering shirt/blouse
Recuts for Coats/Pants
Sides and Blades
Resizing dresses
Replacing shirt collar
Adding darts
Express Alterations:
We understand that many times alterations need to be made quickly. Here at One Price Dry Cleaning, we offer express service at all of our six convenient locations for same-day or next-day turnaround (pending garment and complexity of repair/alteration.) Please contact one of our location Fort Myers, Cape Coral Pkwy, Estero FL Pkwy, Bonita Springs, Estero, Naples Park, Naples FL for more information.
Preservation:
One Price Dry Cleaners preservation services allow you to renew and restore your garment/gown so that it looks as amazing as it did the day you first bought it!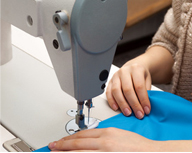 What Can Potentially Harm Clothing Over Time?
Staining – Just like old photographs, clothes will progressively yellow with time. Our team of specialists will remove stains early on so that the original color and appearance of your garment lasts for years to come!
Humidity and Sunlight Deterioration – Our Preservation services offer ultraviolet (UV) protection and seam sealing to safeguard precious fabrics so that your garment is protected, maintained, and stands the test of time!